People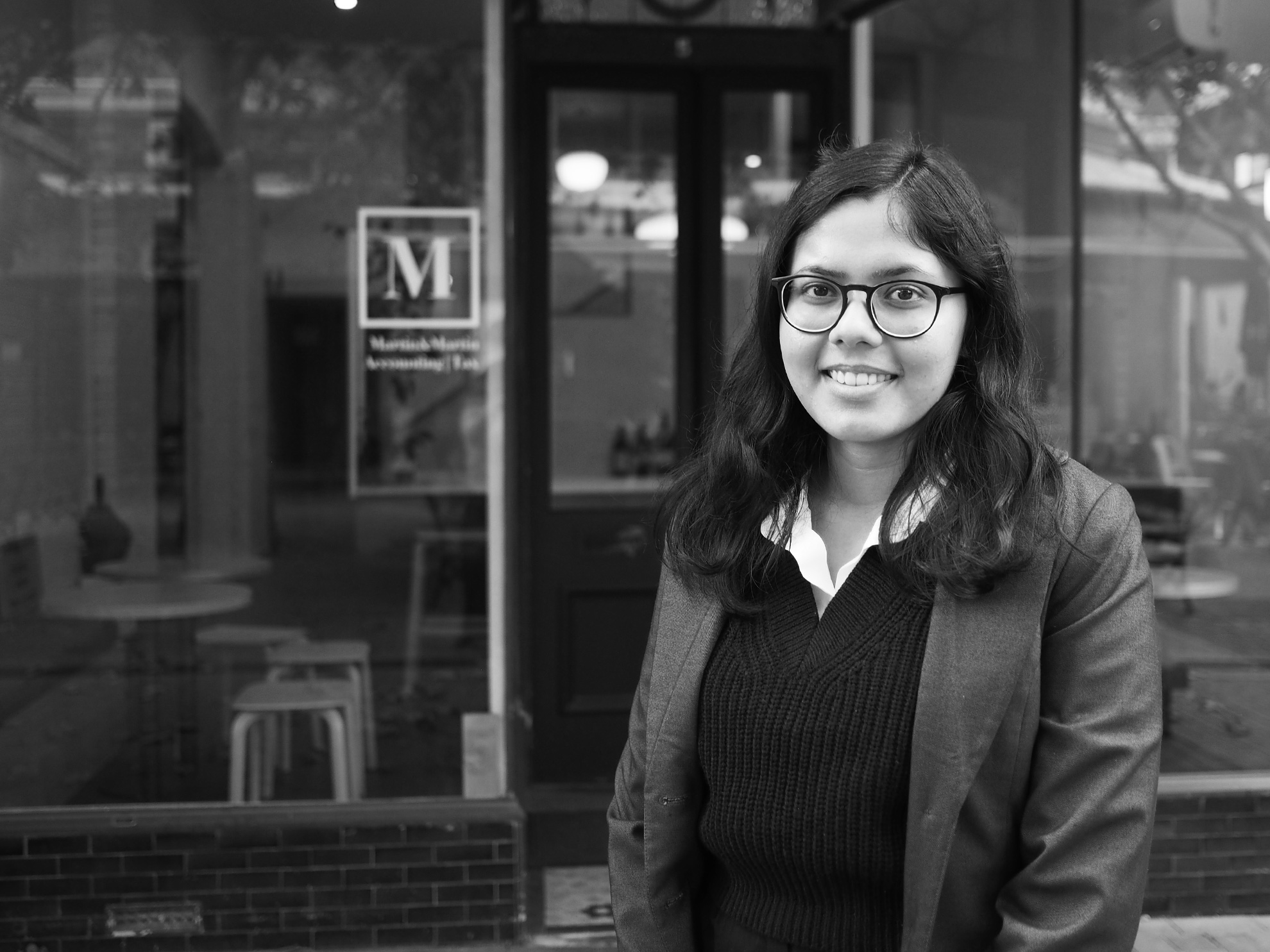 Drishini Peduru Hewa
Analyst
drishini@martinandmartin.com.au
Drishini's smile and warm approachability make it almost impossible to not like her from the minute you meet her. It's not unsurprising to hear that when checking her work references there were so many glowing reports and someone had said 'I've never worked with anyone who has made such an effort to be helpful. She goes out of her way to help others.
Drishini grew up in Sri Lanka with a mother who worked in Finance as an Auditor in an Auditing Firm. At the age of thirteen, a tutor she had ignited a spark in Drishini in accounting and from then on she has been fascinated by it, – the debits/credits and flow of cash. Having studied the Edexcel Syllabus in Sri Lanka, she had always dreamed of furthering her education in the UK, but with relatives in Melbourne, it was the sunny life Down Under that caught her in its spider web.
At the age of twenty, having never flown on a plane before, Drishini's first experience was travelling solo to her new home. She was nervously clutching her plane ticket, juggling her carry-on, and trying to navigate her way to her seat as the excitement and nervousness was bubbling away under the composed surface for a new adventure ahead of her. Drishini has taken to Melbourne and works in accounting like a duck to water.
The beautifully caring, empathetic, self-less and bubbly Drishini thrives in the learning and growth that comes from challenges. Drishini and her quiet confidence has fallen in love with the vibe, the people and hive of activity that Melbourne presents. Martin & Martin likewise are so lucky to have landed this wonder who seems so much wiser than her years
Qualifications
Master of Professional Accounting, currently preparing for CPA
Likes
Flowers, dogs, good friends, road trips
Dislikes
Green beans, alarm ringing, rude people
Favourite Quote
"Be the change you want to see in the world"
— Mahatma Gandhi
Tea or Coffee?
Coffee
My comfort food
Chocolate
Best advice I have been given
Always think positive